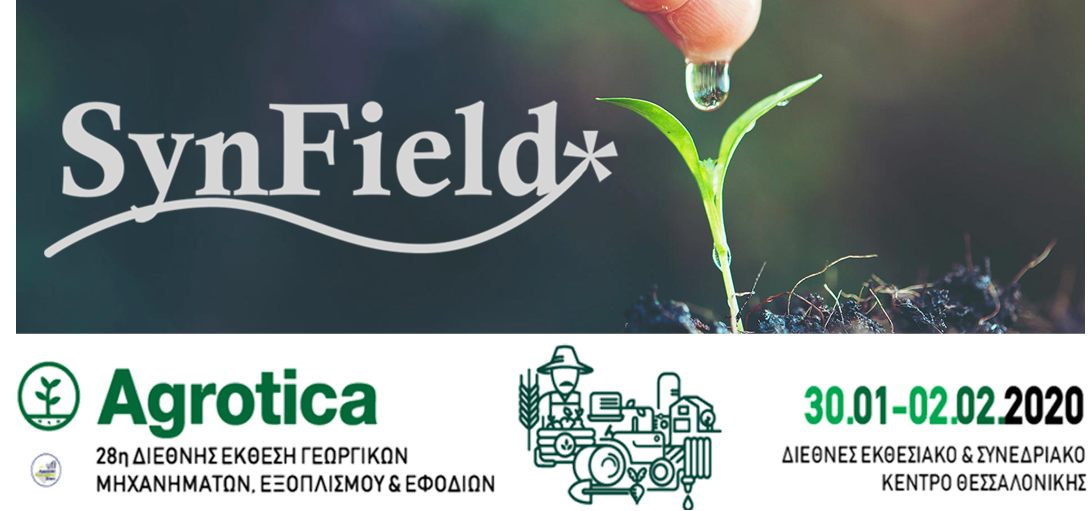 Synelixis is pleased to invite you to the 28th Agrotica International Fair of Agricultural Machinery, Equipment and Supplies, to be held from January 30th until February 2nd at the HELEXPO Exhibition Centre in Thessaloniki.
Agrotica is one of the most important exhibitions of the agricultural sector in the Balkans and the European market, with a steady leading presence in recent years. During the fair, our company will present at Pavilion 02, ground floor Stand 02 (close to gate 1) the integrated solutions for precision agriculture, smart irrigation, water management and disease prediction for various crops, SynField and SynPump.
SynField is an integrated solution in the field of smart agriculture offering innovative services to the modern farmer, based on information technologies, telecommunications and the cloud. Every farmer can monitor and control his/her crop remotely through their mobile phone, tablet or computer using the web platform or our android application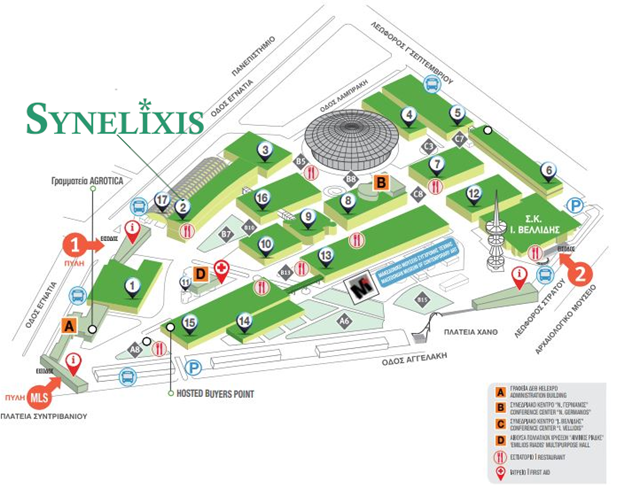 For more information contact us at info@synfield.gr.
We will be glad to see you there!