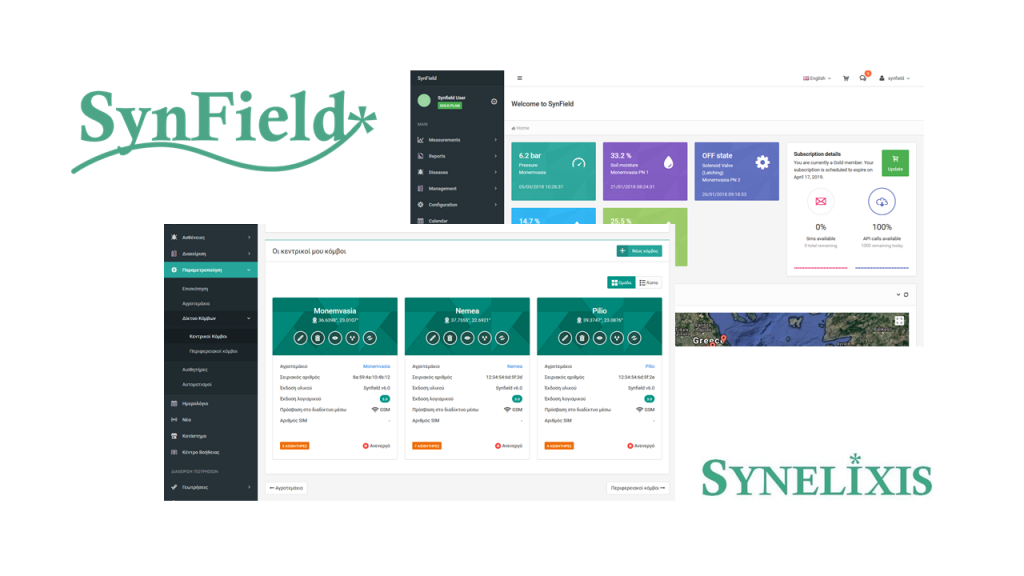 Synelixis Solutions has released a first video tour of our SynField web platform. SynField is Synelixis' precision agriculture solution, offering remote monitoring of your fields, automated irrigation leading to significant reduction in water consumption, disease prediction and many more possibilities for your crop.
You can view the video next:
Find out more about SynField here and stay tuned for more updates!