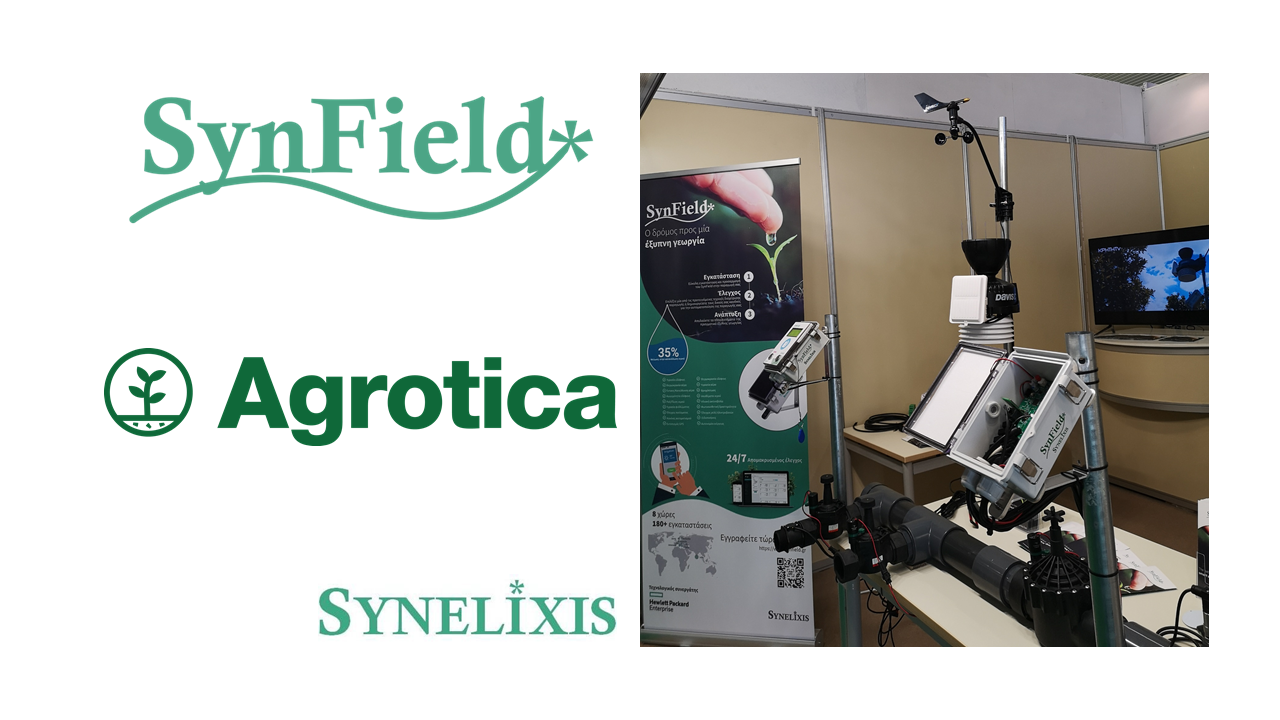 Following our successful participation to the 28th Agrotica International Fair that was held  from January 20th to February 2nd 2020 in HELEXPO in Thessaloniki, Synelixis would like to offer a warm thank you
to the organisers and all the visitors to our stand that showed such enthusiasm and interest for our solutions.
This year Agrotica attracted 161,775 visitors (an increase of 12.53% in comparison to the 2018 event) and exhibitors from 46 countries achieving personal historical records. During the fair, Synelixis' representatives demonstrated the  SynField and SynPump solutions for crop monitoring, smart irrigation, water management and disease prediction for various crops.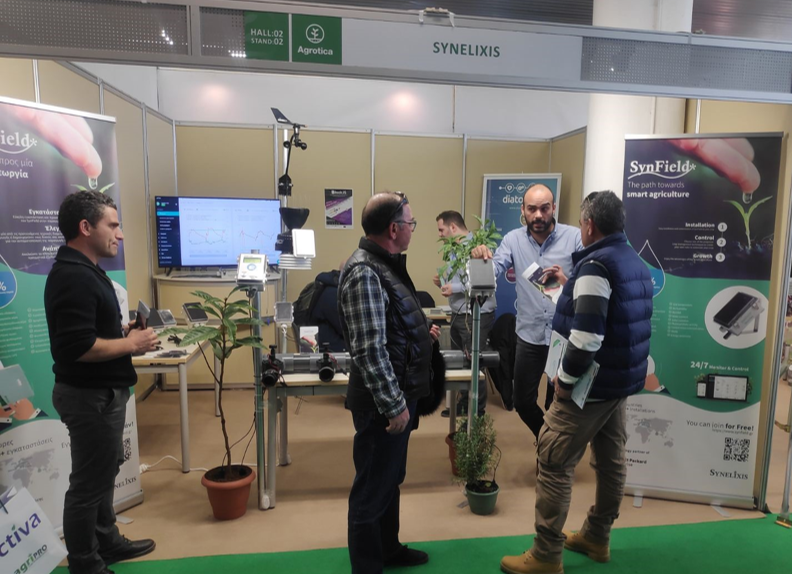 We met with farmers, agriculturists and specialists in the field from all parts of Greece, the Balkans, Israel, Netherlands and Turkey exchanging valuable information and insights on the issues of smart irrigation, precision agriculture and much more .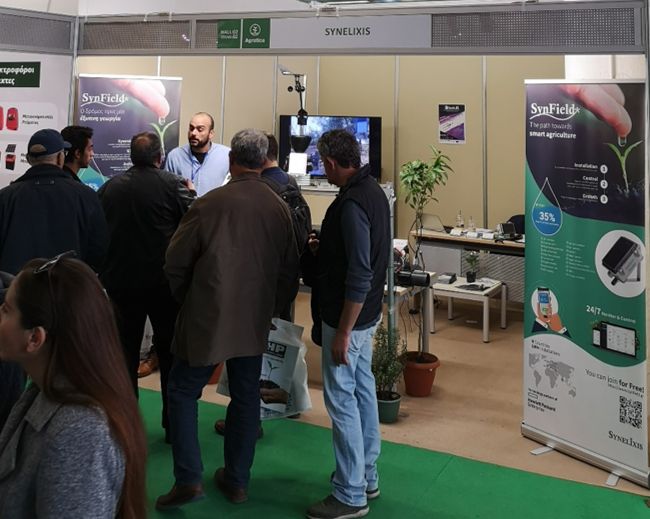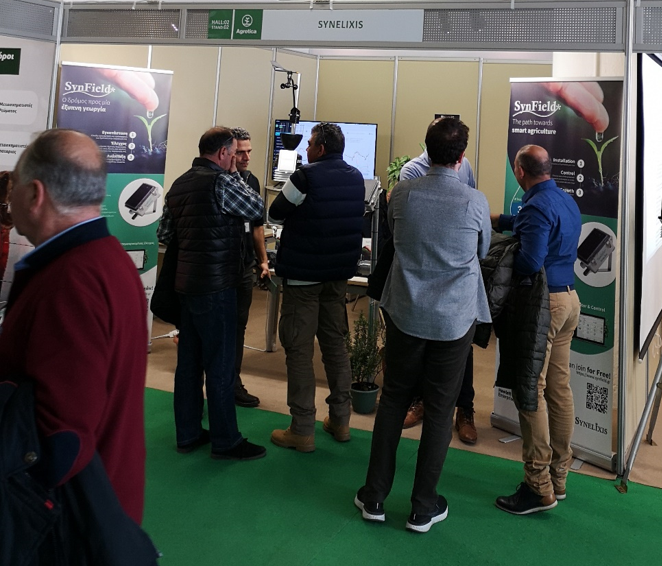 SynField is our complete solution in smart agriculture offering innovative services to the modern farmer. Every farmer is able to monitor the conditions in the crops and control them remotely through his smartphone, tablet or computer using the SynField web platform or our android application.