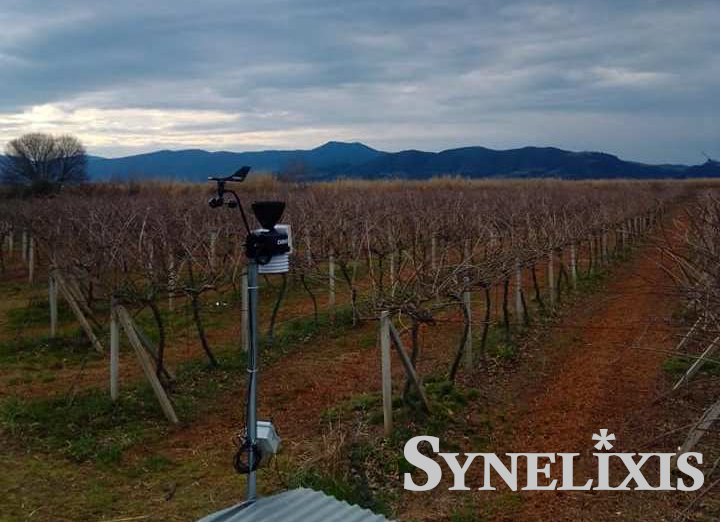 A SynField system has been installed in a 4 hectares biological crop of Haywald kiwi in the area of Pipineri, in Kalyvia of Agrinio, Aitoloakarnania Prefecture, Greece.
The installation consists of a (Davis) weather station that records climatic conditions of ambient temperature and humidity, wind speed and direction and rain height in real time and a 10HS soil moisture sensor (Meter group) indicating soil moisture in the crop. These sensors are connected to a SynField central node (SF-HN-Χ3) which sends the measurements to the SynField web platform.
Through the SynField platform, the producer has the ability to monitor real-time crop conditions, weather forecasts for the next few days in the area, and receive irrigation alerts according to moisture levels.At the same time, by setting agricultural indicators such as the daily and total hours of cold and evapotranspiration, the producer is informed of the normal cessation of the flowering buds' lethargy (occurring when 400 hours are reached with the temperature ranging up to 7°C) and the loss of water resulting on the surface of the soil and the plants combined with the loss of water through transpiration.The producer may also receive notifications by email or SMS by setting rules based on the measurements and agricultural indicators and/or time constraints.
You can find out more about the SynField installation in Kalyvia of Agrinio, as well as the benefits of implementing Precision Agriculture in crops, in the very interesting article of the Kalyvia Community newspaper.