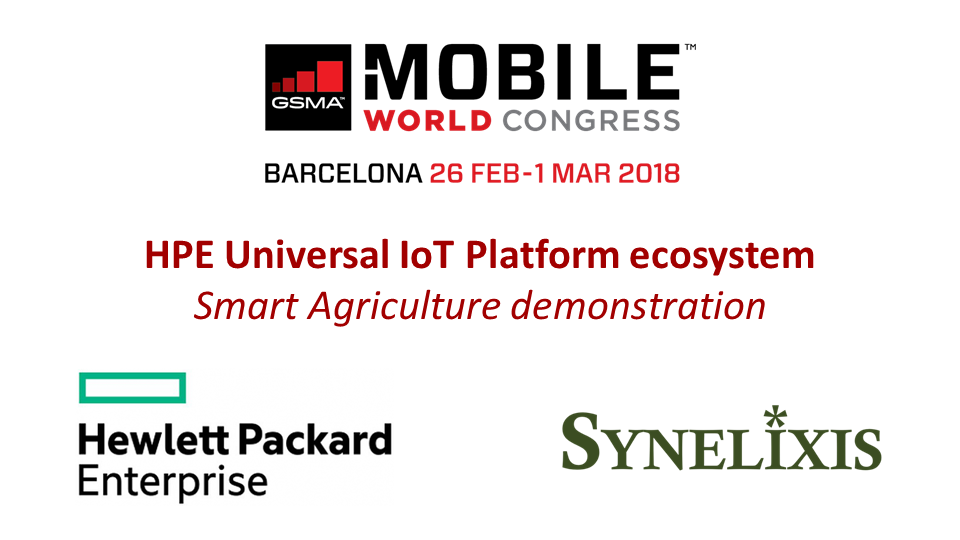 HPE is showcasing the HPE Universal IoT Platform ecosystem at the
Mobile World Congress 2018
, on February 26th until March 1st in Barcelona.
The HPE demo on Smart Agriculture, built in collaboration with HPE ecosystem partner Synelixis Solutions S.A., shows how customers are able to manage and analyze IoT devices and the data they generate, even in remote locations and enable farmers to optimize crop production, as well as how that data can be shared/resold to empower other use cases in adjacent industries by utilizing the oneM2M industry standard.
The demo will also show how this data can be enriched with data from other sensors such as infrared cameras to protect against damage from animals or other factors.
Find out more about the HPE and Synelixis collaboration in Smart Agriculture here and about the Mobile World Congress 2018 here.