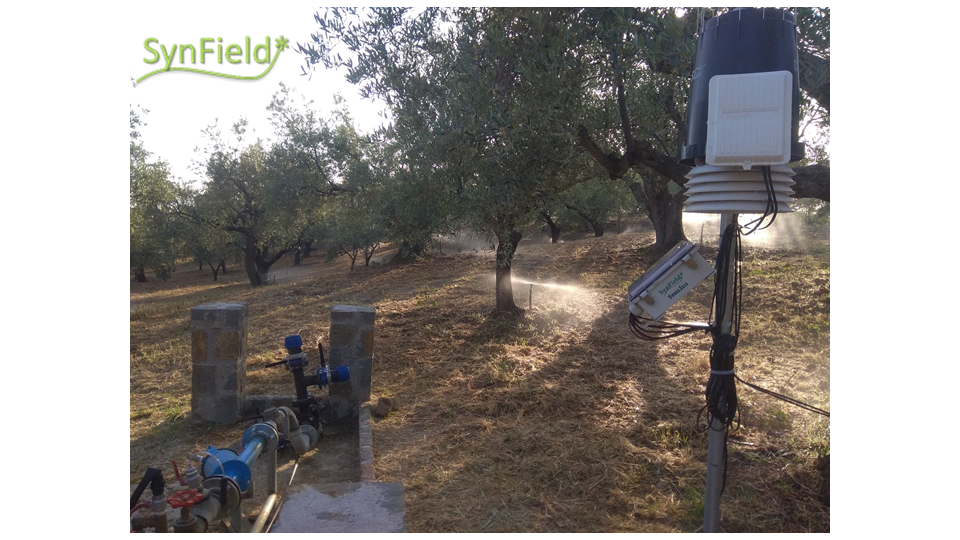 The SynField Smart Irrigation and Water Management system has been installed in an 6 hectares field with 800 olive trees in Chora Messinias, Greece.
The SynField installation controls the deep submersible well pump and 2 solenoid valves 3″ while it also carries the following sensors: 1 water pressure sensor (10 bar), 2 soil moisture sensors (volumetric water content), rain meter, wind meter, wind direction and ambient temperature and relative humidity.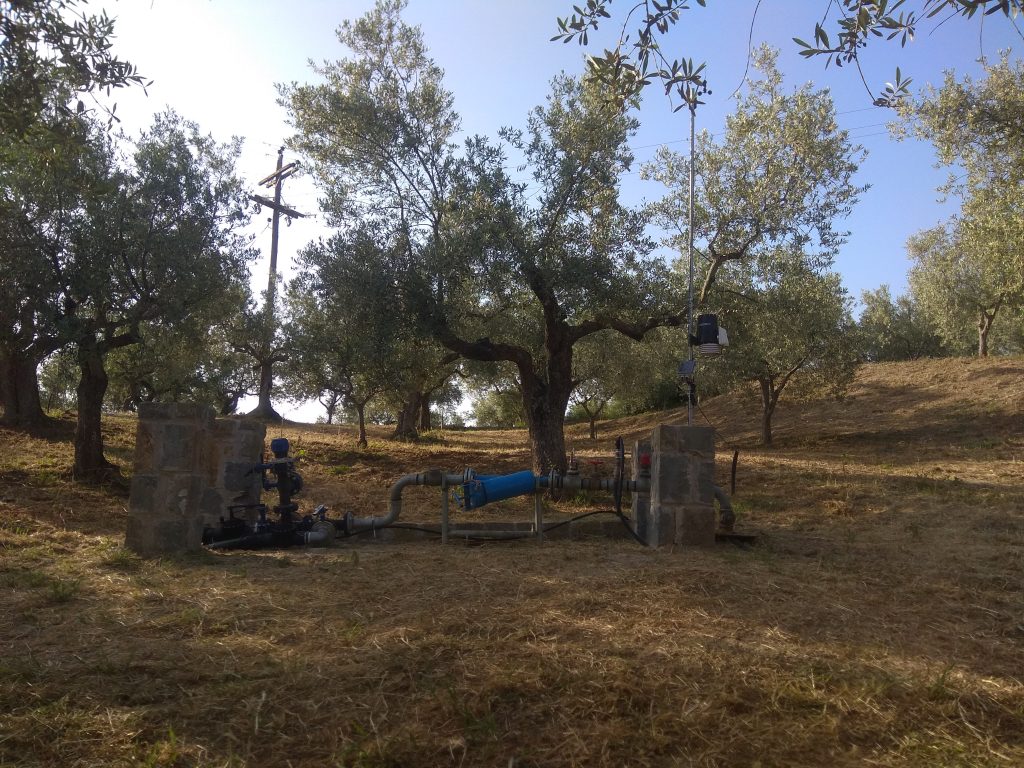 SynField has dynamically entered the scene of precision agriculture as an innovative solution which allows for crop monitoring, automation management and real time alerting. Please find more about the system and register for free here.