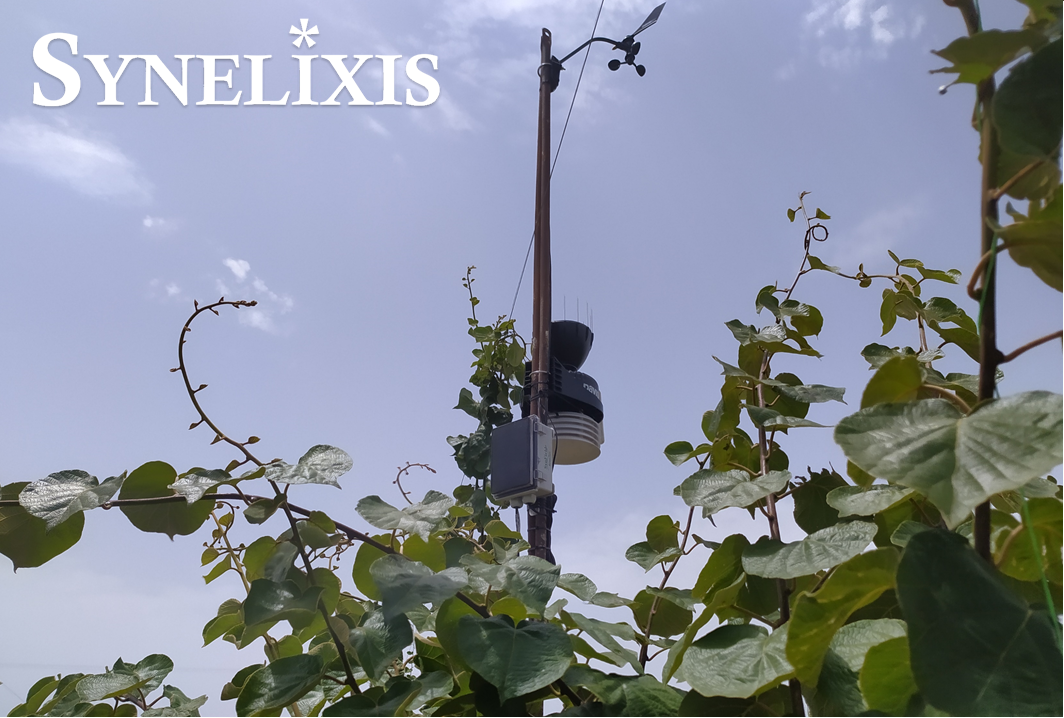 A new SynField system was installed at a kiwi fruit cultivation of 120 hectares in the area Astakos of ​​Etoloakarnania, Greece in order to monitor soil and environmental conditions.
The system will be used mainly for the optimization of irrigation but also for the monitoring of meteorological metrics so as to prevent extreme conditions in the crop (e.g. very high/low temperatures, frost, etc.).
This installation consists of a SynField X3 node, a Davis Vantage-Pro meteorological station (with integrated rain-meter and sensors for wind speed/direction, relative humidity and temperature) and two integrated ground sensors TEROS-12 by Meter Group which monitor soil moisture, temperature and electrical conductivity. The SynField node is interconnected via the mobile network and carries a built-in solar panel.