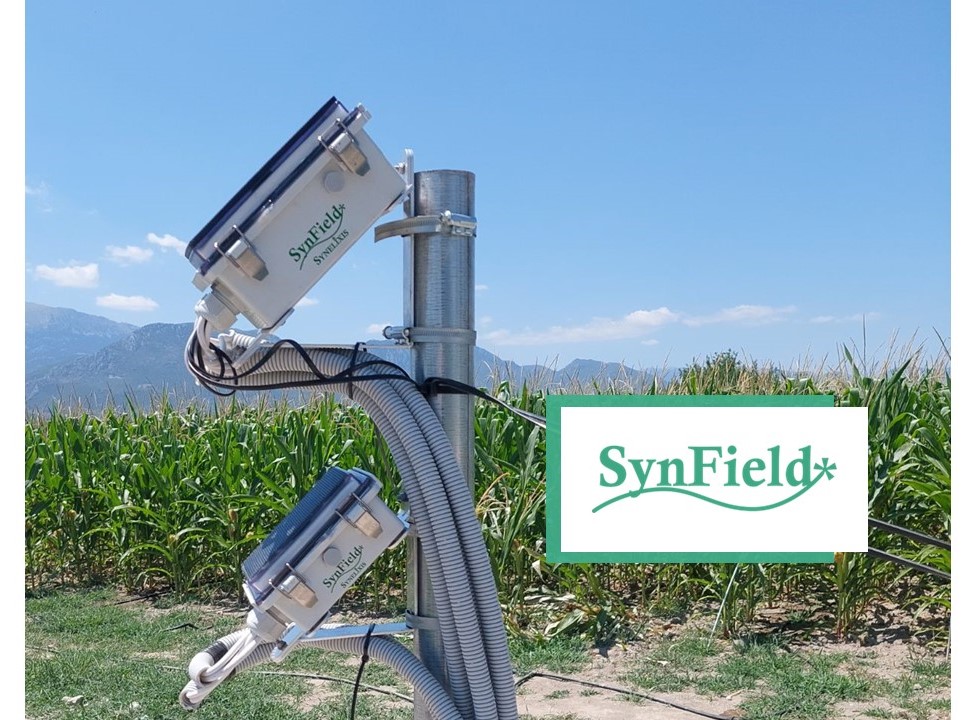 A new SynField installation that enables monitoring and remote-control irrigation took place in Aliartos, Voiotia. The installation consists of 3 SynField X5 head nodes and 21 SynOdos peripheral nodes. This specific installation leverages the capabilities of the SynField precision agriculture solution. The SynField X5 head node can wirelessly interconnect to the SynOdos peripheral nodes. This enables the creation of a wireless network of SynField devices at a low cost, covering large agricultural areas efficiently.
The installation also includes 54 solenoid valves and 54 Sika VTL20 flow meters enabling remote control irrigation and monitoring of the water network. In addition, a Davis meteorological station was installed in order to monitor and record rainfall, wind intensity/direction sensors, relative humidity, and air temperature.
The user, through the SynField platform, is able to monitor and control irrigation remotely, observe the environmental conditions prevailing in the area, and receive notifications and alerts on his mobile phone via email and/or SMS for alarming events such as very high/low temperature, frost, low water flow etc. Learn more about the capabilities of the SynField system here.