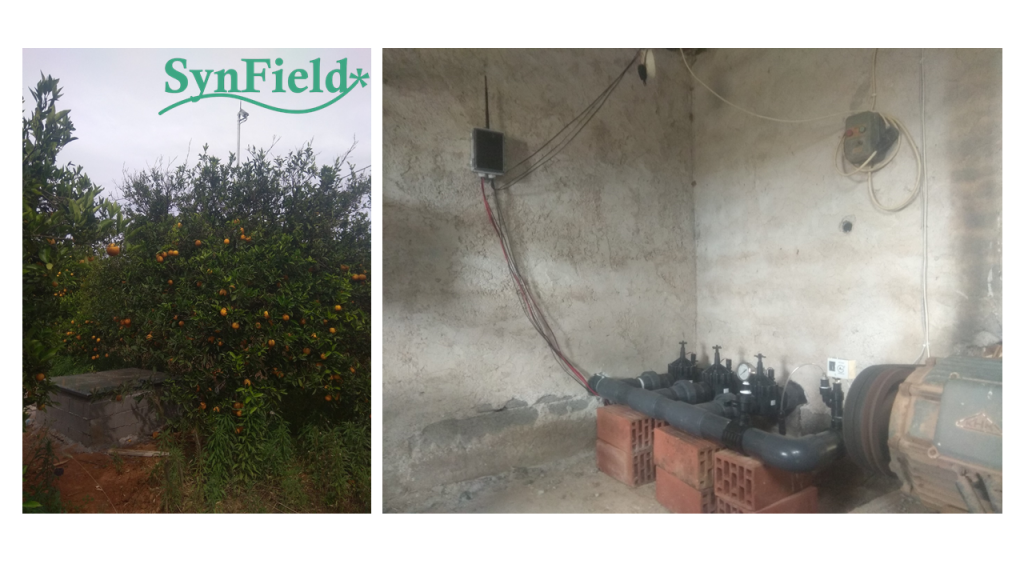 The SynField Smart Water Management system has been installed in an 8 hectares field with 2000 orange trees in Molaoi Lakonias, Greece.
The SynField installation controls the 24KW centrifugal well pump and 6 solenoid valves 3″. The system also drives a 1″ electrical ball valve for draining the water from a nearby tank into the pump multistage shaft before starting the pump.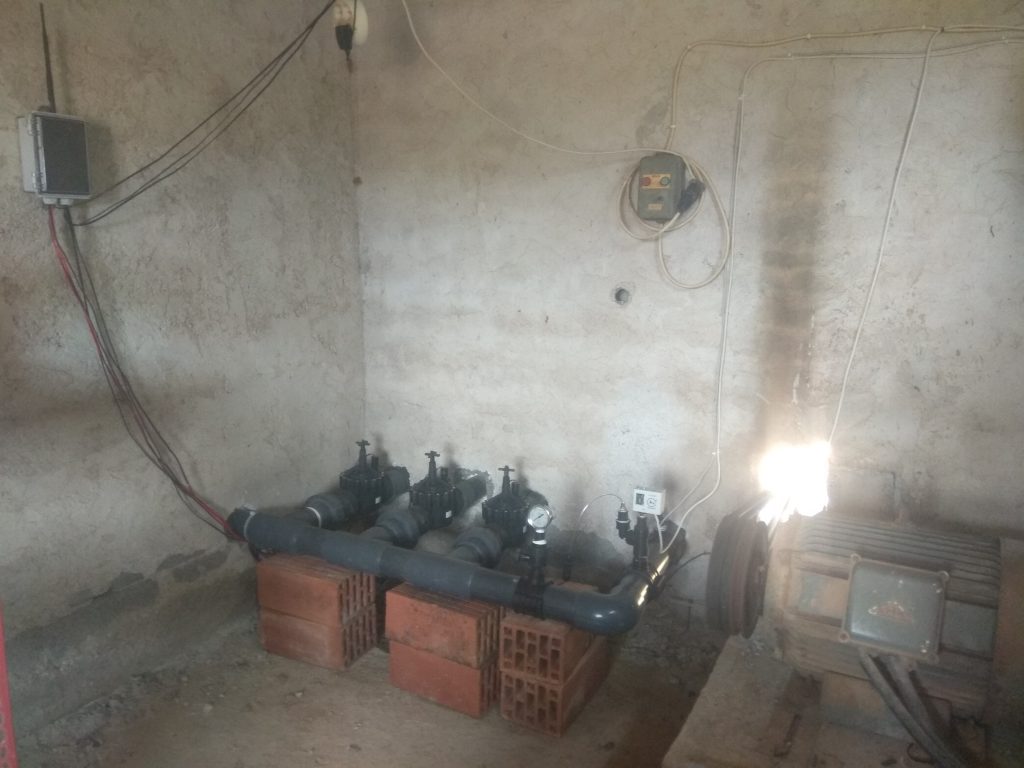 The system also includes a water pressure sensor (10 bar) for monitoring water pressure at all times. An independent fail-safe mechanism has also been installed for shutting down the pump in case of overpressure (i.e. in the case where a solenoid valve fails to open).
Please find more about the SynField system and register for free here.